A-PDF Backup Master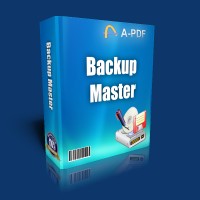 A-PDF Backup Master is a powerful backup program for Windows that protects your data from partial or total loss. It protects your important data by backing it up automatically to any USB/Firewire device, local or network location. The backed up data can be either compressed (using standard zip compression) or an exact copy of the original files.
A special advantage of A-PDF Backup Master is the possibility to backup single files and groups of files, for example for important or confidential documents. The program can also store different versions of your files. This can be useful if you would like to restore a certain version of your file at a later date.

Why A-PDF Backup Master
A-PDF Backup Master allows you to copy, upload, download data automatically on schedule from your PC to various storages, network disks, remote FTP servers, etc. The program can either mirror your data "as is" or create archived files or directories for copying.
A built-in task scheduler helps you to build a queue of automated backups, uploads, downloads, or run third-party utilities to process the data before or after copying/archiving.
Why A-PDF Backup Master
Easy to use
A-PDF Backup Master provides step-by-step instructions to create a new backup job by selecting Where, What, How and When to backup.
Easy File and Folder Selection
You can browse a folder tree to select several files and folders as source of the backup or you can include or exclude them individually. Multiple files/folders can be added as Sources at once (drag-and-drop supported).
File and Folder Filters
Powerful file and folder filtering engine with lots of options to filter by attribute, size, date, name and type). You can create filters using a combination of restrictions and you can define separate filters for inclusion and exclusion.
Built-in Scheduler
You can easily setup a powerful scheduler using the available scheduler configurations to make unattended backups. Backups can also be scheduled to run when the computer shuts down.
Manage multiple backup jobs
A-PDF Backup Master allows defining multiple backup jobs and saving them for future use.
The complete set of A-PDF Backup Master features includes
Copy locked or open files
Set filter to choose which kind of files not to be back up.
Full Backup or Differential Backup.
Fast Backup and Smart Synchronization
Versioning (keep previous backup versions)
Incremental Backups
Powerful FTP engine & AES encryption
Manually backup or automatically backup after a certain term.
Automatic scheduling.
Restore last version or some special version back up before.
View statistics, backup versions, summary of back up tasks separately.

Save Money
A-PDF Backup Master is a standalone program costing only $27.
| | | |
| --- | --- | --- |
| | | |
| only $27. | | Free download trial version |
See also
Current version 1.0.0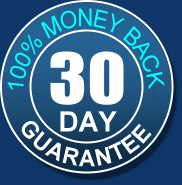 Requirement: Windows
2000/XP/Vista/7