A-PDF Flash Album Maker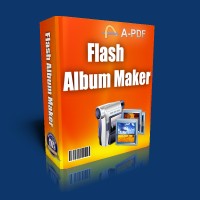 A-PDF Flash Album Maker gives you an easy way to create photo collages,digital scrapbooks and combine them to flash photo album for sharing your photos online easily.

A-PDF Flash Album Maker lets you create your own cool digital photo collages and publish it as a Flash slideshow file on the web.
Cool photo collages + Flash slideshow = A-PDF Flash Album Maker
only $39
Get a free license >>
Free download trial version
See examples created
by A-PDF Flash Album Maker
Why A-PDF Flash Album Maker
A-PDF Flash Album Maker is a photo editor, also a flash slideshow builder. People can create stunning and amazing pictures with its built-in effect tools, and then publish it to enter the sliding images interface to convert them into slideshow which run online or independently run on the computer not networking.
A-PDF Flash Album Maker is designed to be flexible for amateurs to make a simple album to share with friends & families as well as for pro photographers to sell their photos, create portfolios and for client proof albums.
A-PDF Flash Album Maker adds beauty and perfection to photography. It offers all you need in one photo suite: professional, award-winning technologies provide you with the highest possible quality. PhotoMagic comes with an easy-to-use yet powerful interface which lets you design, paint, publish your photos.

Main Features
Photo collage
Build photo collage and e-card from professionally designed templates suit various occassions. Simply click and replace photos and type in your own text to edit your e-card/collage project.
Main Features
1. Personalize your photo collage with your own digital photos
2. Decorate your photo collage with frames, masks, text and cliparts
3. Print or email your collage direct to friends and family.
4. Generating album based on Flash format (*.SWF).
5. Providing individual description for each photo.
6. Generating accompanied HTML page for web publishing.
7. Persisting configuration as project, for reuse later.
8. Providing photo preview.
9. Supporting multiple photo formats (BMP, JPG, JPEG, GIF).
10. Support multiple frame sizes.
11. Adjustable interval in auto playback mode.
12. Option to hide navigation panel.
13. Support fading transition effect.
14. Beatiful frames, photo tone filters, various lenses, and special effects
All-in-One Photo Editor and Publisher Software
A-PDF Flash Album Maker is the best Photo Collage and flash slideshow software to make dynamic flash slideshows and photo galleries to make business photo presentations, send holiday wishes, memorize photo stories or share it with your friends and family.

Save Your Money
A-PDF Flash Album Maker is a standalone program costing only $39.
See also
Current version 1.0.0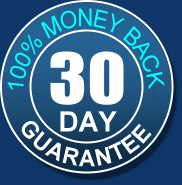 Requirement: Windows
2000/XP/Vista/7