Flash Digital Magazine Maker for Mac
It is quite awesome to make your own magazine putting interesting things together to share with others. You can either make a handmade version, or use computer software to design a professional-quality one. Anyway, you can do it based on your need, but there are some important issues that you need to take care.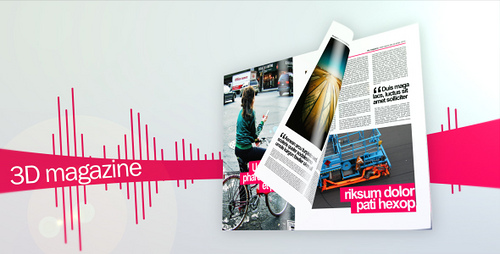 Choose a theme
What is the main topic of your magazine? Always keep in mind that most magazines are niche publications that target a highly-specific audience (for instance, people who are interested in football or basketball looking for sports news). Then you should select the appropriate theme to serve your topic.
Image is essential
It is usually said that imagery speaks louder than words, and it is true indeed. A successful magazine requires lots of interesting pictures to enrich the content, so you nee to collect as much as photos that related to your topic and post them in the right position of magazine. If you are making a digital one, adding some Flash effect to your images is always helpful.
How to distribute magazine
If you decide to create a digital magazine instead of physical one, how to distribute your magazine so as to reach more people is what you need to take into consideration. If you have a website, then to put your publication to your website would be a great choice. Once it is put online, anyone anywhere can access to it conveniently via the Internet. If you don't hold a website, you can compile your magazine into executable file (.exe) that can run in any PC.
For now, you have known how to make a beautiful magazine, however you may still have been concerning about the technology issues in making a digital magazine. Take ease, because Flash Digital Magazine Maker for Mac will help you out of those difficult problems, making the procedure of magazine designing simple. Even you are a layman on programming and software, with Flash Digital Magazine Maker for Mac you are able to create your first e-magazine in minutes. This page turning software for mac provides rich features for magazine designing, you are allowed to change the publication's theme, edit content and define its output formats for both online and offline use.
| | | |
| --- | --- | --- |
| | | |
| only $99 | | Free download trial version |
See also