A-PDF Quizzer
Integrate your Imagination to Perfect Flash Quiz
Powerful Language Support
No matter which language you want to display the interface of the quiz maker, English, French, Spanish, Italian or some other language else, A-PDF Quizzer enables you to edit the fields in the program into your wanted language directly: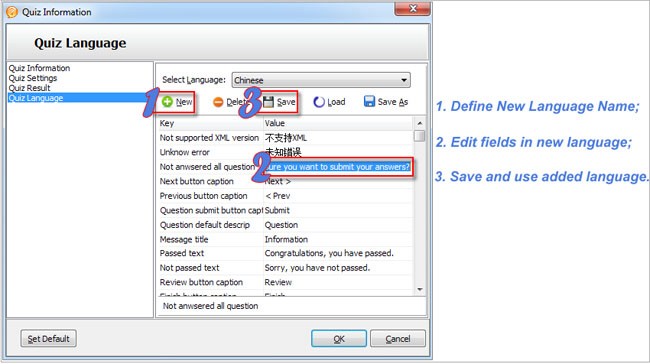 Customize Template with Flexible Settings
With using A-PDF Quizzer, you can customize your own style templates for your quiz, such as define different panel font, set background color or image, add brand text or image watermarks to personalize your quiz interface: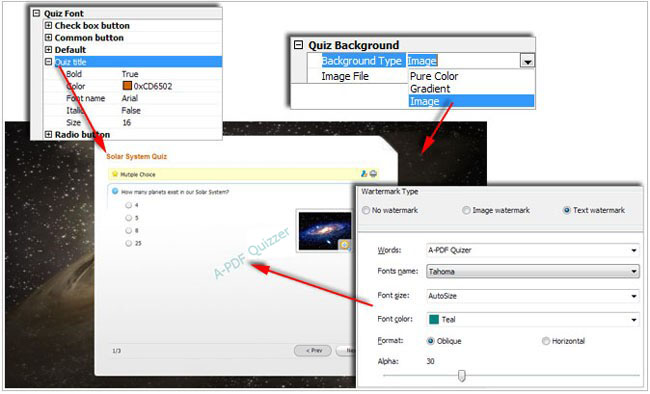 Various Publish Formats to Meet Your Needs
Web allows you to upload to a website to be viewed online.
Zip allows you to send to others by email to be viewed on their computer.
EXE helps to integrate all output files into a single execute file to view instantly.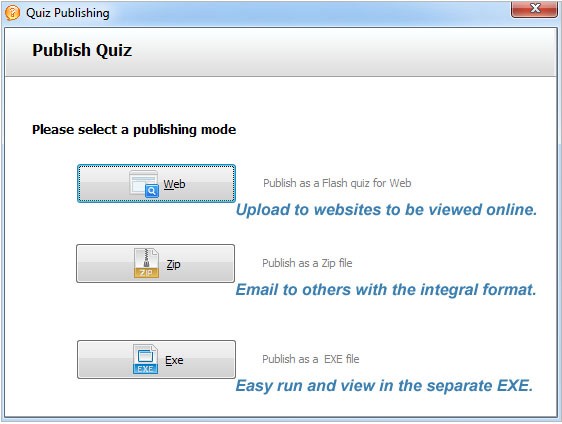 Multiple Information Show in Quiz
A-PDF Quizzer not only creates single quizzes, but also helps you to show multiple different kinds of information about the quiz, about author, your company, or any other info you want to release together: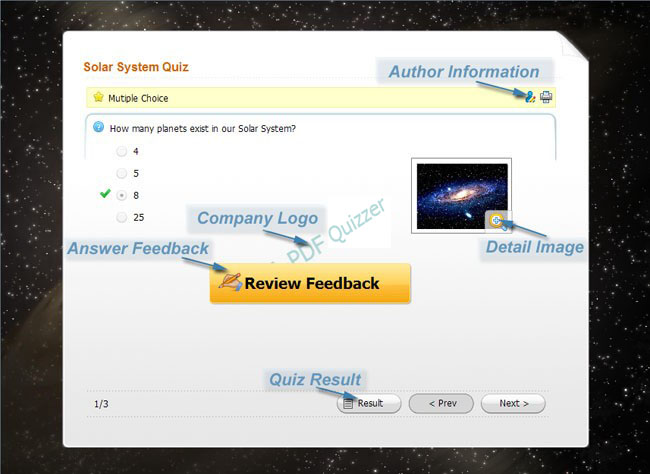 Start to use the wonderful A-PDF Quizzer and enjoy the amazing creating and publishing features.