A-PDF to FlashBook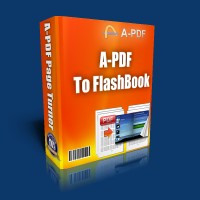 A-PDF to FlashBook is lightning-fast electronic publishing software to help you convert PDF documents to flash eBook with 3D Page Sliding Effect in a few minutes and publish it to your web site or create a CD/DVD-ROM.
The powerful PDF to FlashBook converter could help you to easy generate vivid digital booklet with auto page-moving functionality, and you will be enabled to distribute the formed digital flash book on the Internet for other people to view.

only $39
Get a free license >>
Free download trial version
See examples created
by A-PDF Word to FlashBook
With A-PDF to FlashBook, you don't need any additional software. Import your PDFs, configure book look&feel and convert. This is the best way to create digital (electronic) editions such as any type of publications, magazines, brochures and catalogues. Digitally publishing your documents has never been so easy and affordable.
Main Features
Customizable Interface
The buttons panel and the main background image are XML driven files. You can use your own buttons by replacing the existent .png files. You can also use your own background image.
Independence
You are not tied to the other's servers and per-pages costs. All Flash book files are stored on your server and you do not depend on anybody.
Simplicity
The system requirements to your site are minimal. You do not need PHP, ASP, mySQL or any other server applications to be installed. You do not need programming skills. The installation procedure is just a files copying on the server.
Four types of output mode
A-PDF to FlashBook is able to set the output mode:
WEB (online flash book) Mode.
Exe (Packaging output as single execute file) Mode.
Burn to CD (Export FlipBook to CD) Mode.
Zip Mode.
Save Your Money
A-PDF to FlashBook is a standalone program costing only $39. It does NOT require Adobe Acrobat Pro, which costs hundreds of dollars.
See also
Current version 1.0.0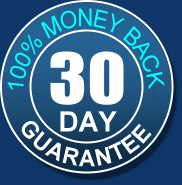 Requirement: Windows
2000/XP/Vista/7