A-PDF Word to FlashBook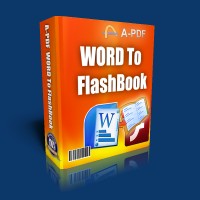 A-PDF Word to FlashBook is powerful and lightning-fast word to flash converter software for users to convert Microsoft Word documents (.doc/.docx) to online virtual books with dynamic 3D page sliding effect.
A-PDF Word to FlashBook help you show 2 Word pages at a time in an vivid flash eBook which can be easy distribute on the Internet for other people to view, it will keep the attention of your readers a sense of eye-catching special effects.
only $39
Get a free license >>
Free download trial version
See examples created
by A-PDF Word to FlashBook
For all your digital publishing needs, we will digitize your documents with our Flash online virtual books technology software. A-PDF Word to FlashBook will convert your WORD documents into a flash book that can be viewed from any webpage. Digitally publishing your documents has never been so easy and affordable…
A-PDF Word to FlashBook gives a realistic 3D page sliding effect to your publication. This is the best way to display your presentation, Online Catalog, Digital Brochure, Flipping Book, Interactive Flyer, Virtual Magazine, Newspaper, Photo Album, Work Portfolios, Corporate Presentations etc.
Main Features
Benefits for your visitors
1. Intuitive and interactive navigation
2. Run Anywhere: The 3D FlashBook will run locally, on any type of web server, on mobile devices or CD/DVD & amp; USB device.
3. No need of additional software
Your customers will access e-Brochure by a simple click.
No need to download and store WORD files on hard drive.
No need to install Microsoft Word.
Greater accessibility
Once converted to flash, anyone can easily view a microsoft word document using a web browser as more than 98% of all browsers have the Adobe flash plug-in already installed. So, you are not required to install any special software or tell your audience to do the same.
Customizable
Fully customized viewer, allows you to change background and toolbar colors, add or remove graphics and features.
Brand Your Flash Book
Add your logo and color scheme to your digital reader to streamline with your existing marketing effort.
See Every Detail
Your readers get a high-resolution reading experience for even the finest print using A-PDF Word to FlashBook.
More distribution options
Flash, for the reasons previously listed, is also an ideal format for distributing MS word document as 3D FlashBook on physical devices like CD-ROMs, DVDs or USB keys so you can enjoy or present your FlashBook even using the standard DVD player in your living room.
See also
Current version 1.0.0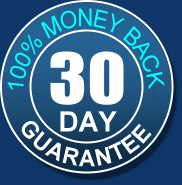 Requirement: Windows
2000/XP/Vista/7