Do you want to have a wonderful reading experience? Would you like to read your PDF file as page flipping book? Here we are going to show you the wonderful page flip software (A-PDF FlipBook Maker) for your reference. Page Flip Software is one of the most popular flip book makers in the market. Page Flip Software enables users convert PDF file into digital publication with page flipping effect with ease.
Why Page Flip Software
On one hand, Page Flip software can convert PDF and images into digital page flipping book; on the other hand, it allows users to customize layout setting and design settings in a simple way. Now before we get start to use Page Flip Software, let's know more features.
Fully Customizable Design Settings
With Page Flip Software, users are able to customize the page flipping book by selecting beautiful templates and themes. It is worth to mention that there are multiple templates and hundreds of novelty themes for users to choose.
Flexible Output Options
Publishing page flip book online or offline, it is up to you. Flip Page Software allows users to publish flipbook online and manage online books directly. What's more, if you want to publish it offline, then you can select HTML, Zip, Exe, plug-in, to FTP, email to and burn to CD. That's powerful page flip software.
Easy Social Share
Once you publish or upload the flipbook online, it means you are able to share the flipbook to social network such as Facebook, Twitter and Google plus and more quickly. In addition, the flipbook can be embedded into webpage and blog in order to increase your product and service exposure with ease.
| | | |
| --- | --- | --- |
| | | |
| only $99 | | Free download trial version |
See also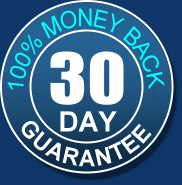 Requirement:
Windows 2000/XP/Vista/7