Due to the notion of paperless office, we often convert files in different format into another format for some reasons, e.g, for security or privacy issue. It is very common to convert Word or Excel files into PDF documents, yet there is a demand for converting Microsoft PowerPoint presentation files into PDF documents because PPT presentations usually contain confidential information or business secrets and you don't want them to be opened or modified.
In this case, MS PPT to PDF Transformer (A-PDF PPT to PDF) can eliminate your worries by converting your Microsoft PPT files to uneditable and password protected PDF documents. This PowerPoint to PDF Converter can help you batch convert MS PowerPoint 2000/2003/2007 presentations to PDFs.
Why MS PPT to PDF Transformer
Convert MS PowerPoint 2000/2003/2007 files to uneditable PDF documents.
Batch convert PPT files into PDFs or merge into one PDF file.
Customize PDF layout in N-up page.
Retain PPT design and layout to new created PDF.
Add security and watermark to PDF.
Add metadata to PDF, e.g, Title, Subject, Author & Keywords.
Use Hot Directories mode to monitor PPT to PDF conversion.
Batch Convert PPTs to PDFs
MS PPT to PDF Transformer allows you to convert a batch of Microsoft PowerPoint presentations to Adobe PDF documents that are uneditable. You can convert any PPT file, including PowerPoint 2002, 2003, and 2007 files (*.ppt, *.pptx).
Standalone Converter
Unlike many online PPT to PDF converters, MS PPT to PDF Transformer doesn't require you to submit your email for a single conversion. These online converters usually do not allow you to process a batch conversion, so you will have to wait a long time before you get all converted PDF files even though you pay quite a lot for that. But with our standalone PPT to PDF transformer, everything of the conversion is under your control.
Powerful Settings for PDF
With MS PPT to PDF Transformer, you are not only able to batch convert PPTs to PDFs, but also design the output PDF files:
Add properties such as title, subject, author and keywords.
Add security to protect PDF files.
Add watermark to hold your copyright to the documents.
Add page number to the PDF pages.
Add bookmark to the PDF documents.
Define page layout or make it an N-up page PDF file.
See also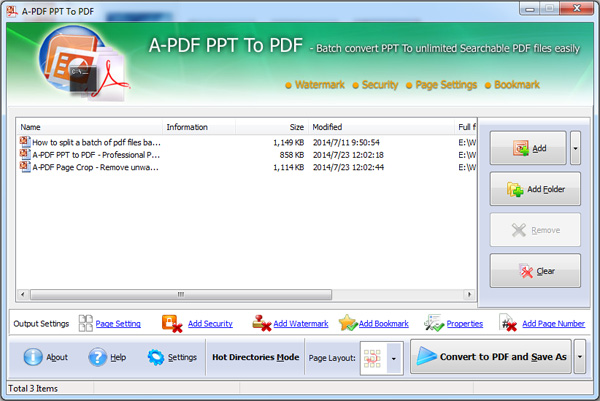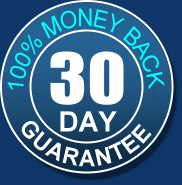 Requirement:
Windows 2000/XP/Vista/7