It is predicted that HTML5 will take over Flash in the future. But wait, Flash is still playing the dominant role. Today many websites are using Flash because it makes the site an aesthetic look and makes it more attractive. And Flash can make the website browser independent, which means that your website can perform properly no matter what browser visitors use to browse it. In addition, the ability of Flash to incorporate media (video, audio, animation, etc) to your site just brings it to a higher level, making your site dynamic and interactive.
PDF to SWF Converter (A-PDF To Flash) is can convert your PDF files into amazing flash flipbooks that can be embedded to your website. The flash flipbook can run smoothly on almost any browser such as Chrome and IE. Besides, this flash eBook creator allows you to make a mobile version flipbook that is based on HTML5 technology, which means your flash book can be read on iPad, iPhone, Android and other mobile devices.
Why PDF to SWF Converter
Convert PDF to Flash/SWF file.
Support multiple UI languages: English, French, German, Spanish, Chinese, etc.
Enrich website with gorgeous flash flipbook.
Create flash flipbooks that are browser independent.
Publish HTML5 mobile version for iPad, iPhone, Android tablet and smartphone.
Get indexed by search engines.
Publish flash flipbook online without hosting a server.
Use SWF flipbook as screen saver.
Add multiple languages to switch while reading flipbook.
Transform script to voice over that synchronize with flash flip animation.
Make Wonderful Flash Flipbook
PDF to SWF Converter provides you with a lot of custom tools to make wonderful publications. There are many pre-designed and free online templates for you to choose. You can add logo, customize tool bar, show different feature buttons, use multiple switchable flash languages, edit table of contents, insert background sound and so on.
What's more, you can show the Assistant that voice over any script you type in the "Text to Audio" field. Or you can import audio file directly and let the Assistant read it out. This Assistant does the voice over synchronically when the page flips.
Cross Browser & Mobile Compatibility
PDF to SWF Converter can turn your static PDF file into animated flash flip book in a few minutes. You don't need to do any programming work but with a few clicks, you will get a cross-browser SWF flipbook that can be viewed on IE, Google Chrome, Firefox, Safari, Opera and so on.
One great problem that faces you while using flash flipbook on your site is that audience cannot read it on their mobile devices because they don't support flash content. Fortunately, with PDF to SWF Converter, you can also select "Also Make Mobile Version" option to publish an HTML5 version. And after you publish the mobile version online, readers can view your HTML5 flipbook on iPads, iPhones, Android tablets and smartphones.
And as soon as you publish the flipbook, you will get a script of embed code. You can then copy and paste the code to your webpage; after you upload both the flipbook files and your web page to your server, the SWF flipbook will display on where you put it on your website.
Get Indexed by Search Engines
One of the drawbacks of flash content is that search engine robots are not able to index it. But PDF to SWF Converter will surprise you by enabling your PDF content to be searchable while convert the PDF file into SWF file.
And if you don't run a website, you can also publish your flipbook online available to global audience by publishing the flash flip book to our Online Service. You don't rent a server, but you can enable others to search your book content on Google and other search engines.
See also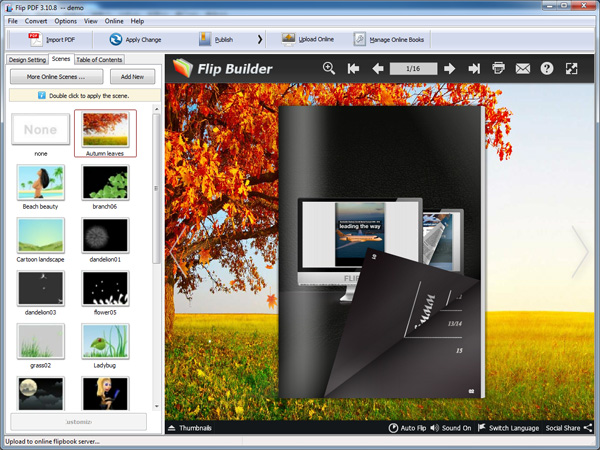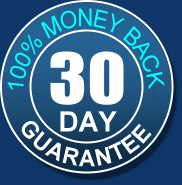 Requirement:
Windows 2000/XP/Vista/7