A-PDF Wav to MP3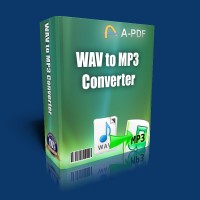 A-PDF Wav to MP3 is a simple, lightning-fast and powerful audio conversion tool that lets you to batch convert WAV file to high quality MP3 audio formats, It is equipped with a standard audio compressed encoder, you can select bitrate settings and convert multiple files at once. Another convenience feature is hot directory (Watch Folder to convert Audio); it can be converted to mp3 format automatically when the source wav files are written to a specified monitored directory.
The WAV to MP3 converter provides optimized settings which can be set up to meet your demands. It supports Reserve ID3 tag and batch conversion as well.
How A-PDF Wav to MP3 Work
Why A-PDF Wav to MP3 Converter
Key Features
Easy to use – Just select the file you want to convert on your system!

Option of setting encoder property like bit rate, channel, sample rate, quality.
Reserve all ID3 tags in the original files after converting audio to MP3.
Automatically and silently convert wav to mp3 using watched folders.
Freely edit ID3 tag info like title, album, artist, URL, genre, year when converting wav audio to MP3.
The Wav to MP3 converter allows you to drag & drop file, specify output path, and queue music files.
Save Money
A-PDF Wav to MP3 is a standalone program costing only $9.9.
A-PDF Wav to MP3 Command Line
A-PDF Wav to MP3 Command line (WavToMp3Cmd.exe) can be used as a Windows console utility that silent convert wav to mp3.
USAGE
WavToMp3Cmd <Wav Filename> [Output Filename] [Option]

Parameters:
<Wav Filename>:      Input wav filename.
[OutFileName]:
-O< Output Filename>:    Output mp3 filename.

[Option]
Set Save Information: -B<Set BitRate>:48,56,64,80,96,128,192,256,320
-T<Set Title>:         Set the mp3 title.
-A<Set Artist>:       Set the mp3 artist.
-L<Set Album>:      Set the mp3 album.
-Y<Set Year>:        Set the mp3 year.

Flip image Option:
-D<Degrees Rotate>:    -90,90,180,270
-R<Horizontally>:      Horizontally image.
-V<Vertically>:        Vertically image.


Examples:
"WavToMp3Cmd C:\Users\Administrator\Desktop\test\cut2.wav"
"WavToMp3Cmd C:\Users\Administrator\Desktop\test\cut2.wav" -B96
See also
Current version 1.1.0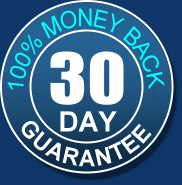 Requirement:
Windows NT4/2000/XP/Vista/7