A-PDF Creator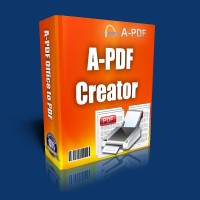 A-PDF Creator is a fast, affordable utility to allow you to create professional quality PDF documents by simply "Print" using A-PDF Creator printer in any Microsoft Windows application.
Its purpose is to enable users to exchange electronic documents easily, independently of the environment in which they were initially created. It also helps companies to publish reports, marketing plans, price lists, contracts, and any other documents in a portable electronic document format.

How A-PDF Creator Work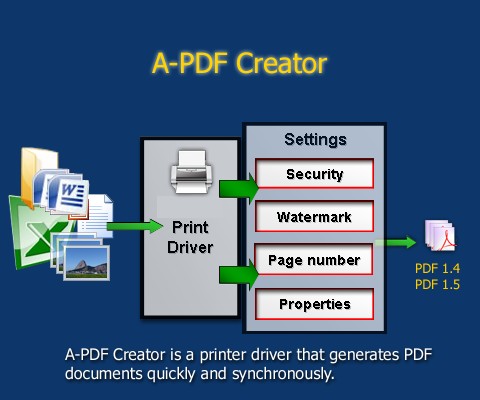 Why A-PDF Creator
Install as a printer driver
A-PDF Creator appear in the Printer & Fax folder as "A-PDF
Creator", so you can print from your application as you would print to a standard printer.
Easy to use
No need to learn a complex program. Just select the "A-PDF Creator"
Printer and click OK.
Support any type of printable windows documents:
including DOC, DOCX, PPT,PPTX, XLS, XLSX, PUB, DWG, HTML, MHTML and TXT etc.
Support PDF Security.
PDF files can be password protected to control whether the PDF can be viewed, printed, modified, copied or annotated. 40-bit and 128-bit encryption levels are supported. For example, you can protect the PDF so that readers cannot copy the text from it. (Set files permissions to restrict printing, copying, and future modifications to the document)
Support PDF Watermark
Using A-PDF creator you can stamp\watermark a PDF
with custom text or an image and apply transparency, rotation, opacity, color variation or other effects.
Support Document information
Possibility to set the title, subject, author, keywords for the PDF.
Send PDF via email
Can be configured to send the generated PDF automatically via
email. (Integrate with MS Outlook and Outlook Express e-mail clients to automatically attach PDF files to e-mail messages)
Create PDF file to an N-up Layout
Create PDF file with simple N-up imposition and foldable booklet (4:1 2:3 ...) imposition
Support After save actions
Custom actions can be defined to be performed afterthe PDF was successfully generated, such as opening (or not) the PDF file with the default viewer once it's created, or running a custom application with given parameters.
Save Time
Create professional -quality PDF documents by simply selecting the "Print" command from virtual printer in any application.
Save Money
A-PDF Creator is a standalone program costing only $27. It does NOT require Adobe Acrobat Pro, which costs hundreds of dollars.
A-PDF Creator need Ghostscript, you can free download it here.
See also
Current version 3.2.0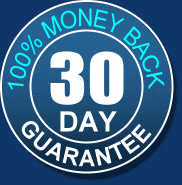 Requirement:
- Windows NT4/2000/XP/Vista/7
- Ghostscript