A-PDF Scan Paper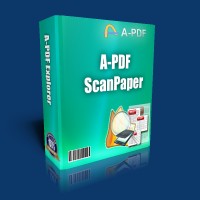 A-PDF Scan Paper is a professional desktop utility program that lets you to scan and organize your paper in PDF format. It provides a powerful ability to scan and repair your paper documents. A-PDF Scan Paper uses clear thumbnails and metadata to allow you to easily organize, filter, secure, send and retrieval your scanned documents.
How it works

Typical usage scenarios
A-PDF Scan Paper can be used in a wide variety of imaging applications and industries. Some sample scenarios include:
Medical Records Application
Insurance Document Management Solution
Mailroom document application
Check management in financial/banking industries
Online Mechanical Drawing Viewer
The complete set of A-PDF Scan Paper features includes
'Windows Scan Paper GUI like' tree view to display hierarchy of PDF files on your system.
Documents Scanning and Image Import.
Supporting Batch Processing Scanned Pages function, include: De-skew, Black\White, Rotate, Crop, etc...
Control output PDF size (High Quality, Small File Size (Monochrome), Small File Size (Grayscale)) .
Extensive PDF filter options such as file name, file size, file dates, metadata (Title, Subject, Author, Creator, Producer, Creation Date, and Modification Date).
Index and filter PDF documents metadata.
Ability to toggle view (Folder/Tree) of a drive's structure.
Batch add and edit metadata fields.
Text viewer and extractor.
Export PDF information to CSV report.
Raw images viewer and extractor.
Batch tools to modify security.
Batch set PDF open options.
Select multiple PDF files for copying, moving, using windows controls.
Instantly batch list metadata information that may have been stored in PDFs. See the hidden data you never knew existed in your documents:
Author
Creator
Producer
Title
Subject
Keywords
Save Money
A-PDF Scan Paper is a standalone program costing only $39. It does NOT require Adobe Acrobat Pro, which costs hundreds of dollars.
| | | |
| --- | --- | --- |
| | | |
| only $39. | | Free download trial version |
See also
Current version 3.3.0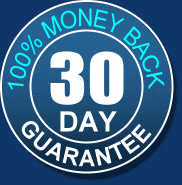 Requirement: Windows
2000/XP/Vista/7