A-PDF Merger for Mac
A-PDF Merger for Mac is an easy-to-use PDF merging tool for Mac OS. This affordable program provides an easy and fast solution for file archiving. With this utility, you can merge multiple images or Acrobat PDF documents into a compact PDF file. The optional file import methods and flexible merge methods of this software will save you troubles and improve your work efficiency.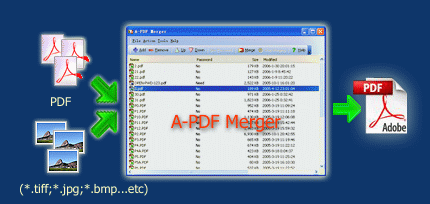 Why A-PDF Merger for Mac
Multiple-to-One for Archiving & email
A-PDF Merger for Mac can be a great helper for document archiving. By combining multiple PDF files into a single one, you will have fewer files to store, which will reduce the possibility of file missing. Besides, this file merging tool will allow you to send fewer email attachments because the merged PDF already contains all the information.
Images to PDF File
In addition to allowing you to merge PDF files to one succinct PDF, A-PDF Merger for Mac also enables you to convert images of different formats into a single PDF document. The supported image formats include: TIFF (.tif), Multi-page TIFF, Windows bitmap (.bmp), GIF (.gif), JPEG (.jpg), Portable Network Graphics(.png), JPEG2000(.JP2, .J2K), Photo Shop Document(.psd), PCX, DCX, DIB, RLE, TGA, PBM, PGM, PPM, ICO, PCD, WMF, EMF, CUR.
Easy Merging in 3 Steps
Once you launch this PDF merger on your Mac computer, you can complete the mergence in 3 steps:
Click the "Add" button to import PDF files or images;
Organize file order and select merge method;
Click the "Merge" button to start the mergence.
Multiple Import Methods
A-PDF Merger for Mac allows you to add files in different ways. You can add files by clicking the "Add" button directly, adding a directory or an instant screenshot. Besides, this software supports "Drag-N-Drop" operation for fast importing.
Flexible Merge Methods
For different uses or purposes, A-PDF Merger for Mac provides you with 5 merge methods including: Whole, Part, Mix alternate pages, Mix alternate pages Reversed and Repeat. Find more actual examples of using the merge methods.
Encrypted Compatible & Password Support
This Mac application can solve the file security issues. On one hand, it allows you to add encrypted PDF files for merging; one the other hand, it enables you to add password to the destination merged PDF document.
Bookmark & Thumbnail Navigation
A-PDF Merger for Mac allows bookmarks from the added PDFs or images to be imported and integrated to the created PDF. And even though the source files don't contain bookmarks, you can create bookmarks using the file names. In addition, you can enable the thumbnails panel to show in the destination PDF.
Customize to fit reading habits
You are able to organize everything in the compact PDF to fit the reading habits of most readers. You can set default page magnification, default start page, open window; you can add page number to the pages where you want; you can make odd-page destination PDF an even-page document.
Multi-Language Support
A-PDF Merger for Mac supports multiple languages. You can choose and customize the interface language of this program so you can proceed the merging with native or familiar language. You can download the language files here and follow the tips to apply or customize the UI language.
Tips of A-PDF Merger for Mac
A-PDF Merger for Mac is so versatile and feature-packed that it's the equivalent of a Swiss Army knife for PDFs! Following are a few short tips on how to use some of the A-PDF Merger application features.
See also
Download slow? Try a mirror site instead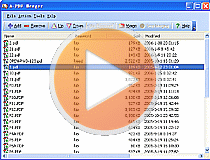 Current version: 1.0.0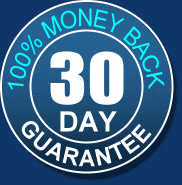 Requirement: Mac OS
X Leopard/X Snow Leopard/X Lion