A-PDF Preview and Move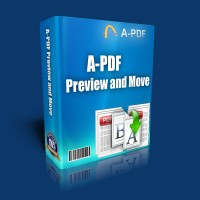 If you've got a large number of PDF files to read, to rename, or even to organize, A-PDF Preview and Move could help you a lot. This simple but powerful program enables you to view content of multiple PDF documents, it also allows to OCR text from pages to rename your files. And the most importantly, the program helps to build different destined directories for different types of PDF documents, the files can be moved to their corresponded folders just by one click.
Why A-PDF Preview and Move
The complete set of A-PDF Preview and Move features includes:
Preview PDF content without any PDF Reader.
Open all PDF files in the same folder together.
List pages as thumbnails.
Select text from some page and OCR for renaming listed files.
OCR language supports: English, French, German, Italian, Dutch, Spanish, Portuguese, Basque.
Manually define destined directories.
Only one click to move file to defined destined folder.
Provide "Undo" functionalities.
Quickly Preview PDF Content
Imaging you have to rename multiple PDF documents based on content, don't you want some tool helps to view content of those files instead of the boring operations like opening, closing and renaming? A-PDF Preview and Move could help you to save your time and energy.

Convenient OCR for Renaming
Besides previewing multiple PDF files content, A-PDF Preview and Move provides a much convenient rename tool: OCR. Select text from pages and then click the OCR icon, the file will be renamed with OCR text immediately.
Easy Move and Organize PDFs
With using A-PDF Preview and Move, you can define multiple folders for storing different types of PDF documents. After previewing content, you just need to click on the corresponded folder icon, and then the file will be moved to that destined directory automatically.
Save your time
A-PDF Preview and Move can rename hundreds documents while previewing them quickly and directly.
Save Your Money
A-PDF Preview and Move is a standalone program costing only $39. It does NOT require Adobe Acrobat Pro, which costs hundreds of dollars.
| | | |
| --- | --- | --- |
| | | |
| only $39. | | Free download trial version |
See also
Current version 2.1.0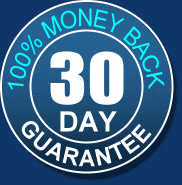 Requirement:
Windows 2000/XP/Vista/7